Pure & Original Marrakech Walls – Betonlook verf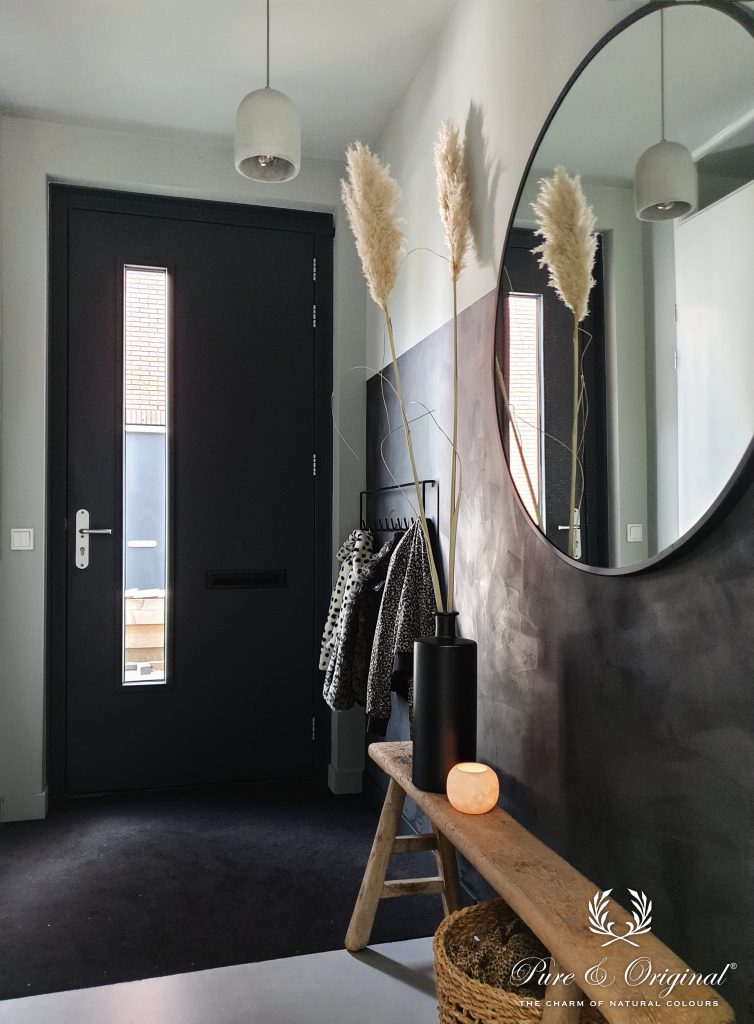 Pure & Original Marrakech Walls betonlook
Heb je liever een stoer interieur in grijs tinten? Dan is betonlook verf de keuze voor jou!
Kies een mooie grijstint of creëer zelf een unieke betonlook voor in jouw interieur.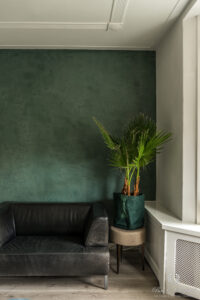 Eigenschappen
Pure & Original Marrakech Walls

Gekleurd met natuurlijke en organische pigmenten

Kalkmat tot hoogglans (afhankelijk van afwerking)

Kleurnuances

100% mineraal

Zeer milieuvriendelijk

100% recyclebaar

Hoog dekvermogen

Sterk dampdoorlatend

VOS vrij

Oplosmiddelvrij

Spanningsarm

Geen synthetische bindmiddelen

Bacterie- en schimmelwerend

Onbrandbaar

Weinig tot geen geur
Pur
e & Original Marrakech Walls is toepasbaar op 
Gestuukte wanden

Geschilderde wanden

Kalkpleister
En meer, bekijk de technische informatie voor alle toepasbare ondergronden.
Geef je muren een exclusieve en luxueuze Tadelakt look met Marrakech Walls.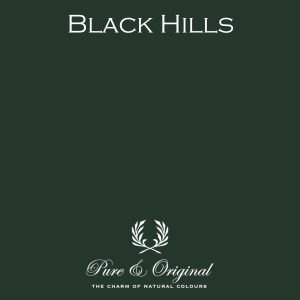 Marrakech Walls Black Hills – 
3D decoratieve roller afwerking
Creëer een statement en ga aan de slag met een decoratieve roller! Breng de Marrakech Walls verf aan en gebruik in plaats van de Marrakech Walls spatel een decoratieve roller om een unieke print in de verf te rollen. 
Bij het aanbrengen van de verf kun je op diverse manieren verschillende eindresultaten behalen:
Een afwerking met subtiele kleurnuance met één laag Marrakech Walls.

Extra diepte en reliëf met twee lagen Marrakech Walls.

Tadelakt look met zachte glans als afgewerkt met Kalkzeep of in hoogglans met de Italian Wax.
Waterafstotend en afwasbaar na verzadiging met de Dead Flat Eco Sealer.
Een super hoogglans door de Italian Wax te gebruiken.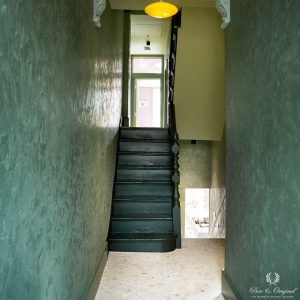 Marrakech Walls Green Room
Marrakech Walls hoogglans afwerking
Voeg een extra dimensie toe door de Marrakech Walls af te werken met Italian Wax. Polijst deze vervolgens tot hoogglans voor een spectaculair effect. 
Marrakech Walls Sealer aanbrengen
Pure & Original Marrakech Walls is waterafstotend te maken met de Dead Flat Eco Sealer. De Pure Original Kalkzeep is in mindere mate waterafstotend. DE Kalkzeep wordt meer als bescherming en als decoratieve toepassing gebruikt.
Kalkzeep geeft een volle, iets meer donkere uitstraling aan de Marrakech waardoor de kleur nuances nog beter en voller zichtbaar worden. De kalkzeep geeft een zachte glans en biedt bescherming.
Dead Flat Eco Sealer is zeer mat en sluit, mits aangebracht in enkele lagen, de Marrakech Walls af. Deze toepassing is raadzaam in de keuken en badkamer.
Voor aanbrengen van de sealer, moet u  de Pure Original Marrakech ongeveer 1 – 2 weken laten uitwerken.
Technische beschrijving Marrakech Walls